SCHOOL RESOURCE & DARE OFFICER COMBINED CONFERENCE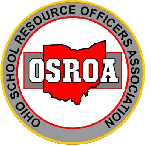 2021 School Resource Officer/D.A.R.E. Officer Conference
June 21-23, 2021
Great Wolf Lodge, Mason OH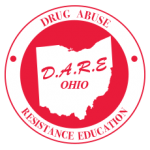 Target Audience:  School Resource and D.A.R.E. Officers, School Administrators, School Counselors and Psychologists, School Based Policing Supervisors, Juvenile Probation Officers & Detectives
Dynamic instructors will present educational sessions including: Safe Schools & Healthy Students (Lt. Col. Dave Grossman), Annual School Law Update, Drug Awareness Update, Will You Be Ready (Lt. Brian Murphy), Recovering From Teen Suicide, Train the Trainer Series- Ready To Go Lessons For the Classroom: 7 Laws of Miranda, and Law Enforcement Recruitment. These topics will be of interest to all school-based law enforcement officers and school administrators as well.
OSROA is proud to offer a "bundle" registration fee (which lessens administrative paperwork for your agency) that includes overnight accommodations (if selected), meals/breaks, conference materials, OSROA Membership dues, door prizes and up to six Great Wolf Lodge Water Park passes per overnight room (see details below for registrants not staying overnight).
Note: If the continuing COVID pandemic prevents the conference from being held safely in-person, the conference will still be held via livestream only.  In that event, a credit would be issued for the difference between the in-person registration fee paid and the livestream registration fee of $335. Registration fee includes 2021-2022 membership dues.  Please note: Full refunds will only be issued for extenuating circumstances.
Conference Registration Packages                     
 *Double Occupancy must register at the same time- IMPORTANT!
No lodging/Meals Only:  $335 Includes items listed below but does not include overnight stay.
Single Occupancy:           $615                                         
Double Occupancy:         $515 *two registrants each paying $515. Must register at the same time- use two forms                                                                                                                      
Registration Fee Includes: 
Monday/Tuesday overnight lodging/dinner
Tuesday/Wednesday breakfast/lunch/breaks
Conference materials/gift/door prizes
2021-2022 OSROA membership dues
Up to six passes to Great Wolf's Waterpark per overnight room. Registrants not staying overnight: there are a limited number of water park passes available both Tuesday and Wednesday. They will be issued on a first come basis each morning until 9:00 a.m. Limit of four passes per family.
Family/guest can stay in your overnight room- with Single Occupancy Registration Only. Your family/guests pay for and eat their meals on their own.
Please note: OSROA has contracted a room block with Great Wolf that includes many types of rooms. If you indicate on the registration form that you are bringing family/guest OSROA will make note of this on the rooming list that is given to Great Wolf Lodge. Great Wolf will make every attempt to accommodate but there is NO GUARANTEE of receiving a certain type of overnight room.
Registrations must be received by May 14 to avoid a $25 late fee. No registrations accepted after June 9. Meal counts and details are finalized between OSROA and Great Wolf Lodge on June 9 and cannot be changed.
Cancellations must be received no later than June 9, 2021. OSROA is financially committed to Great Wolf Lodge for all rooms on this date and no refunds will be issued.