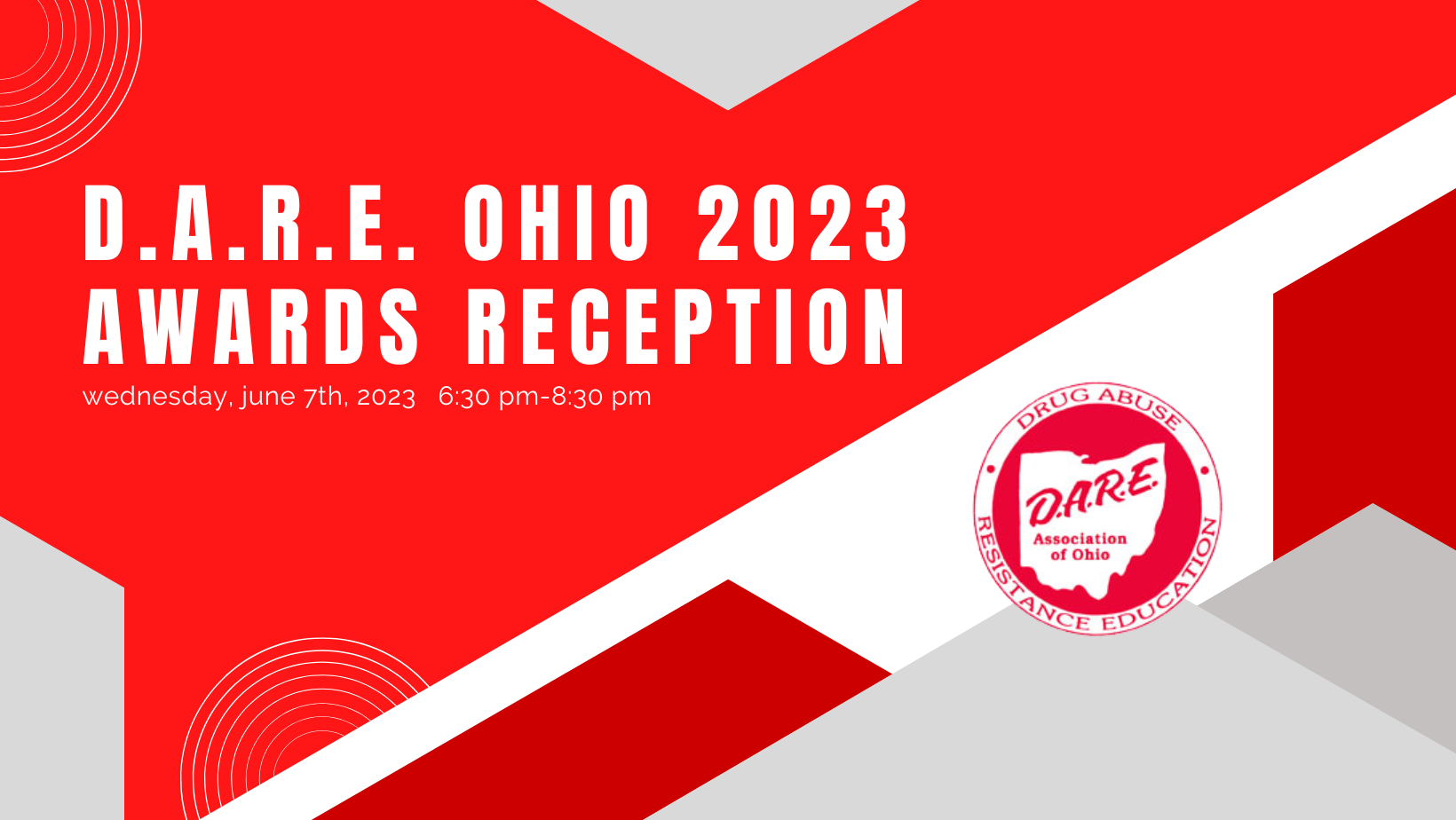 Please join us for the 2023 Awards Reception to recognize you and your fellow DARE Officers for your years of service to your community. DARE Ohio is taking this opportunity to honor DARE Officers who are actively instructing the DARE curriculum.
Longevity Awards will be based on years of actively instructing the DARE curriculum in the classroom.  Awards will be given for 5, 10, 15, 20, 25, and 30 years. You must register and be present to receive an award.
Also being presented: DARE Officer of the Year Award; Sheriff James Karnes Law Enforcement Executive Award; Educator of the Year Award and recognitions to law enforcement agencies with DARE programs of 25 years.
This reception is a DARE only event.